20-foot inflatable beverage can model
Enter a large event/party venue and what catches your eye most are giant cartoon models that are lifelike, exaggerated or funny.In order to adapt to the theme of the event, you can choose the cartoon image in your mind to enhance the atmosphere of the event.Choose inflatable cartoon, easy to install, can be larger size display, its cost is very cost-effective compared to other materials.If you print your information in the brightly colored position of the inflatable model, the business value to you is huge.
The inflatable replica model is displayed in a prominent position according to the size proportion of your real goods, such as your shop doorway, commercial square and other places with high traffic, and you can even leave it hanging in the air.It's very easy to get people's attention with a large model, and people stop to admire it, so your product information is passed on to them.Such low cost input, to bring you a high commercial value, this is also the current very popular advertising model.
Features:
High quality inflatable advertisement replica model.
Lightweight and easy to set up.Field setup times range from 20 seconds to 4 minutes, depending on size and shape.
Most of the components, including a 110-volt internal motor fan with a continuously running blower and an 8-foot cord, are packaged in an easy-to-handle portable case for easy storage.(ad-inflated models of 10 feet and larger are equipped with external motor blowers that are easy to install.)
The tether and anchor system is included in our custom inflatable unit.
They are made of high quality fabrics that resist wrinkles and detest water.After careful handling, they will be reusable for years!
In order to obtain the highest quality artwork reproduction, we use a variety of methods: screen printing, hd digital printing, thermal sublimation transfer printing (reject fabric paste).
Select Inflatable-ads advantages:

The factory has more than 5 years of sewing workers, excellent sewing skills, is the basis of our high quality arch.

The sewing thread should be as close as possible to the color of the arch fabric.

Double seam on the front, doubling the tension at the joint.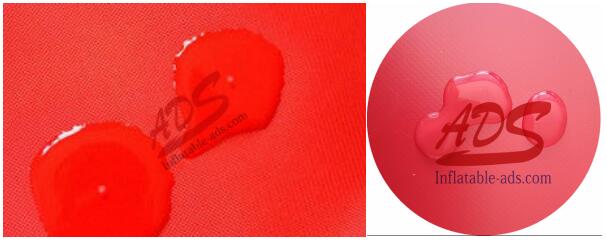 Adopt safe and environment-friendly non-toxic materials.

The coating enables the material to have anti-wrinkle, waterproof and ultra-high tear strength

Use digital printing first and then sublimation transfer technology to make your logo and warning information will not fade or change color.The pattern has neat edges.

Print your logo and message at the top of the 20-foot inflatable arch so people can see her from a distance. That's your charm.

Reject the pattern to be stitched with cloth.

We have prepared multiple D rings for each corner and the front and rear of the sole, which you can install according to the actual situation.
| | |
| --- | --- |
| size | Can be customized |
| material | 210D/420D/600D /0.4mmpvc/15OZpvc material |
| color | Red, yellow, green, blue, white, various pantone colors |
| OEM OEM | The available |
| Minimum quantity | 1PC |
| blower | CE / UL |
| accessories | Blower, rope, sandbag, carrier bag |
| The cradle | Guangzhou, China (mainland) |
| Delivery time | 3-12 days |
| The time of delivery | 5-12 days or according to the quality of your order |
| packaging | In bags and in cartons |
| The mode of transportation | Sea, air or express |
| payment | Telegraphic transfer, western union, alipay, WeChat, cash, etc |
| Characteristics of the | 1. Thin, high transmittance and high intensity.2. Flame retardant and waterproof fabrics.3. Logo or graphics can be printed. |
| Advanced splicing technology | New sewing techniques were used to make pinholes very small to prevent air loss |
| production | 1. You tell us your requirements and we will give you a simple design manuscript.2.You pay 50% of the total price as deposit.3. We will give you the detailed design and start production after confirming all the contents.4. I will send you a package of photos that you can change according to your reasonable needs.5. After confirmation, you pay the balance and we deliver it. |
| The power supply voltage | According to the client's country/region |
| Plug type | According to the client's country/region |
CE/UL approved blower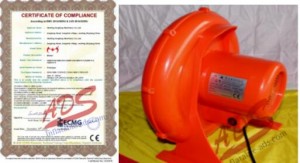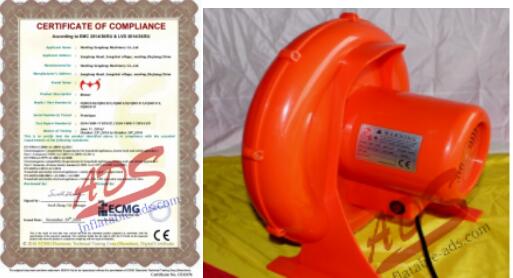 Packing / transportation
It is strong enough for long-distance transportation.
The inside of the blower is equipped with a foam board, and the carton is located outside.
The whole interior is equipped with an Oxford cloth bag, and the exterior is provided with a paper box package.