ADS Inflatable Advertising Company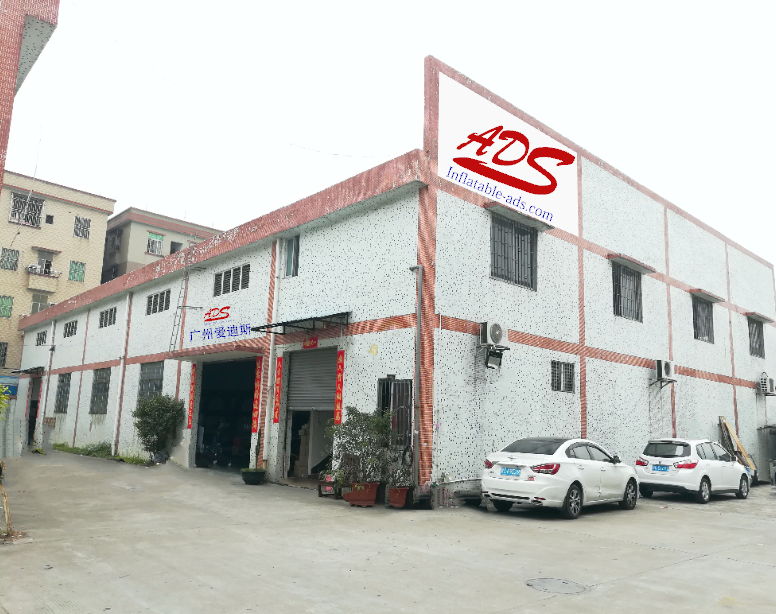 Guangzhou ADS inflatable advertising products co. LTD is an inflatable's company integrating development, production and sales.
At present, our factory area reaches 5000㎡, which is located in the beautiful environment of Dongchong Town, Nansha New District, Guangzhou City with convenient transportation.
Nearby is a highway entrance, high-speed rail station, 40 minutes to Baiyun International Airport.
It has 50 workers with over 5 years of experience and a technical development team over 10 years experience.
ADS Inflatable Workshop Showing
We believe a stable production team guarantees the delivery of orders. At the same time, we can develop a new product every week that could provide you more choices.
With many years experience, our factory has formulated a set of production details for different types of products, which fully guarantees the appearance, function and service life of the products. At the same time we also pay attention to the use of materials.
All materials are made of high-strength, non-toxic, harmless, flame-retardant and environmentally-friendly materials, combined with the use of a fully automatic computer controlled cutting machine to ensure the precise size of the product.
The workshop implements 6S production management to ensure safety and high efficiency. Quality production capacity. Then, we not only sell our products, but also provide our high-quality services after the sales of all products.